ASQ Developmental Screening Programs
Promoting the Use of Developmental and Social Emotional Screeners Among Early Childhood Programs to Support School Readiness with the Ages and Stages Questionnaire (ASQ) and ASQ Social-Emotional tool (ASQ:SE)
Developing a multi-year program designed to improve the quality of early childhood education in Fairfax County, VA set to begin in 2021, running through 2023
Partnering with Fairfax Futures and Fairfax County's Office For Children
Purchasing ASQ-3 and ASQ:SE-2 kits for early childhood care providers to train educators virtually, to increase fidelity of testing, and to ultimately test more children in the county from birth to 5; and to build out the ASQ Enterprise system throughout the county to better manage data in a more systemic way
Program is directly linked to the Fairfax County Equitable School Readiness Strategic Plan and to the J2W Foundation Strategic Plan IMPACT.2023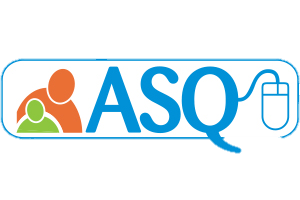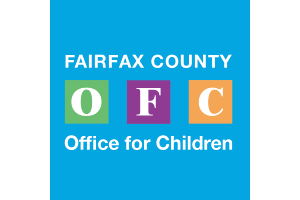 Goal: To expand the use of the ASQ developmental screening tool among early childcare providers and caregivers across Fairfax County, VA.
The ASQ training program is being implemented by the Fairfax County-based Fairfax Futures non-profit organization, in partnership with Fairfax County's Office for Children.
Closing out its first year, the program is currently measuring several output indicators:

The spring 2022 target was to train an initial cohort of 55 educators, with a mix of both home-based and center-based participants. By the end of the first year, Fairfax Futures was able to train 184 educators in the use of the ASQ-3 and the ASQ:SE-2, exceeding this goal by over 300%.
The first-year target was to enroll at least 55 educators with the ASQ online Enterprise data collection system. Thus far, Fairfax Futures brought in 27 education programs and will continue to promote and communicate the importance of the system throughout the county.
The first-year target was to increase the number of children screened as a result of more programs using the ASQ tool. The goal for ASQ-3 screening for year one is 2,000 children, with 529 screened thus far. The goal for the ASQ:SE-2 screening for year one is 1,500 children, with 466 screened thus far. While we have not met this goal to date, we are seeing rapid growth in the numbers of children screened, which is a positive step for the program in its first year.
The first-year target for getting parents engaged with the ASQ Enterprise Family Access tool was 30 families. We have exceeded that goal by bringing in 137 families, a more than 400% increase.
We do not have this metric fully detailed at this point, but we do hope to soon develop a method for longitudinal studies of screened children to determine if caregivers were notified about any developmental challenged identified, and if caregivers followed up on these recommendations.

With a year of experience working with this new program, in late 2022 we plan to develop several quality-based outcome/impact measures of performance and will then publish that data once collected.