Leveling the Education Playing
Field for Disadvantaged Youth
To level the education playing field for disadvantaged youth (Organizational Mission).
We will focus J2W resources and capacity, using multiple platforms, that work in synergy to address the targeted challenges (Program Strategy).
Disadvantaged youth have measurable improvements in post-high school productivity (Impact Measurement).
J2W Programming Framework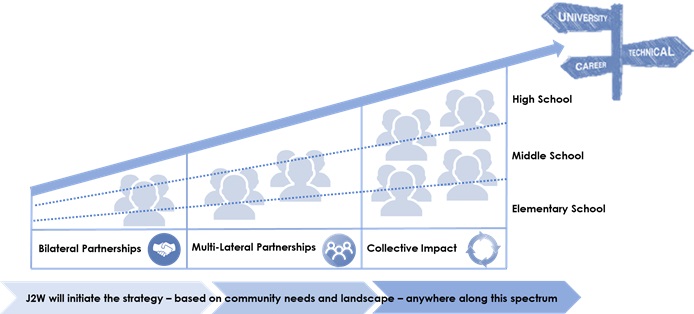 The John & Janice Wyatt Foundation provides grants to create, enhance, or scale specific programming needs aligned with the mission and vision of the organization. Grants will be committed to public educational institutions and high-impact non-profits working within the targeted geographic service areas.