Partnering with the Boys and Girls Club of Metro Baltimore's Dorchester County, MD site at Leonard's Lane to develop a literacy-focused Power Hour program as part of the club's after-school and summer activities
Power Hour helps club members ages 6-18 achieve academic success by providing homework help, tutoring, and high-yield literacy learning activities while encouraging members to become self-directed learners
Includes allotted time for homework completion, printed program materials including a resource guide for those members who do not have homework, and poster-sized PowerPoint charts for tracking and rewarding participants' progress
Will launch its D.E.A.R. (Drop Everything and Read) program. D.E.A.R. serves to reunite club members with their love for reading. Kids are able to pick a book of their choosing and dedicate 30 minutes a day to quiet reading time. In order for them to get "credit" for reading the book, they must complete a Book Review after, which was created by a BGCMB staff member. Once the kids complete the book review, they receive tickets, which they can save for various incentives
Will provide specific time for IXL programming with all elementary and middle school aged members. IXL will allow them opportunities to grow their knowledge in various subjects, including Math and Language Arts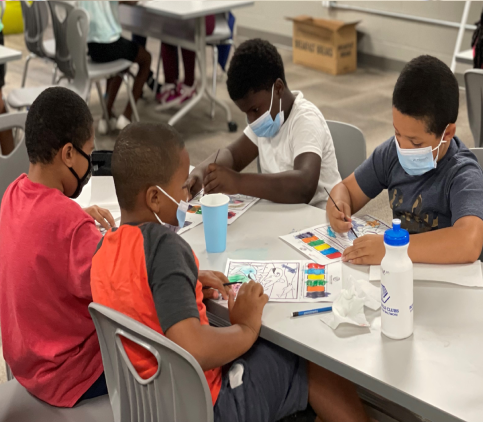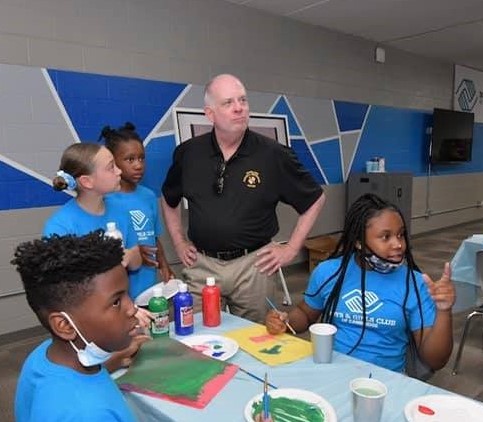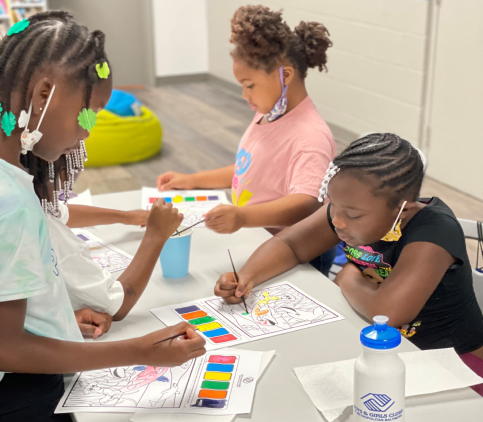 Data Analysis
Goal: To assist the new Dorchester County's Boys and Girls Club with growing presence and programming in the area. J2W is funding the Power Hour program with the intentional inclusion of a literacy-focused strategy.
The literacy program is called Drop Everything and Read (DEAR). During the Power Hour timeframe after school, participants will spend dedicated time reading curated books that are age-appropriate and then writing a book report to ensure comprehension and completion. Reports will be read and discussed with each child and family. The program will run several times per week.
During DEAR, students will also have the opportunity to work with the IXL online academic enrichment program, which gives each student grade level appropriate problems to solve in both language arts and mathematics. The IXL allows each child to be given a diagnostic, and then can students will be able to measure growth over time.
At the close of its first year in December 2022, the program is looking to assess several output measures:

The goal is to have approximately 45 kids participating in the DEAR program. After the first quarter, we have 32 kids in the program. We will be working on strategies to grow those numbers of the course of the year.
Our goal for the first year was to ensure each child is reading approximately 75 books per quarter and spending about 20 hours per quarter reading while in DEAR. At the end of the first quarter, we have been able to exceed both targets with approximately 120 books/child and 24 hours/child.
Our goal was to see positive growth in their IXL math and language arts performance. We did notice a drop in growth from their baseline diagnostics in December 2021 (Math: 20 point growth in December to a 3 point growth in March 2022, with a goal of 25 points by end of year; and Language Arts: 22 point growth in December to a 9 point growth in March 2022, with a goal of 25 points by end of year). Part of this challenge these last few months is staff turnover and IXL training. We do expect this to improve over the year.
We have a year-end goal of having at least 50% of the Power Hour K-3 students being able to identify sight words (Dolch reading words). Our baseline score in December 2021 was 35% and was tested in March 2022 at 37%, so a slight improvement has been noted. We are on track to achieve 50%+ by end of year.
We are working to construct a qualitative satisfaction survey for our families that will help inform us of ways to improve the program to get even better results. We hope to complete the survey and distribute later in 2022.