Early Childhood Educator CDA Membership
Strengthening the Fairfax County Early Childhood Educator Workforce Pipeline through the Child Development Associate (CDA) Credential Mentoring Program
Developing a multi-year program designed to improve the quality of early childhood education in Fairfax County, VA set to begin in 2021, running through 2023
Partnering with Fairfax Futures and Fairfax County's Office For Children
New pilot program will support the professional learning and development of the early childhood educator workforce and thus further improve the success of children in kindergarten and beyond
The mentoring program will look to identify CDA candidates and then help guide these cohorts to successfully attain the credential
Program is directly linked to the Fairfax County Equitable School Readiness Strategic Plan and to the J2W Foundation Strategic Plan IMPACT.2023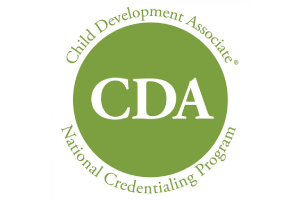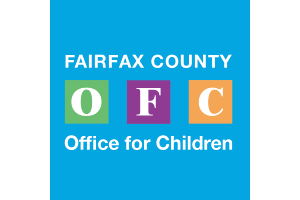 "I am very excited and happy to start my CDA. This is life-changing for me. I feel so blessed that I am surrounded by wonderful people who are working on doing great things and supporting early childhood educators so we can provide the best care to our young children and future leaders. Thank you, Thank you, Thank you!!" – Aspiring CDA educator, June 2021
Goal: To pilot a new early childhood educator program to support the professional learning and development of the ECE workforce, with the intent to further improve the success of children in kindergarten and beyond. The mentoring program will look to identify CDA candidates and then help guide these cohorts with a professional consulting team to successfully attain the credential.
The CDA Mentoring Program is being implemented by the Fairfax County-based Fairfax Futures non-profit organization, in partnership with Fairfax County's Office for Children.
In its first year, the program is currently measuring several output measures:

The 2021 target was to bring in an initial cohort of 45 educators, with a mix of both home-based and center-based participants. In 2021, the first cohort brought in a total of 49 educators (31 from home-based programs and 18 from centers. The 18 consisted of 2 school-based educators and 16 community center educators and directors).
The 2021 target was to bring in a mix of 50% Spanish-speaking educators. The initial cohort consisted of 19 Spanish-speaking educators (38%).
The 2021 target was to bring in at least 50% of the educators from Opportunity Neighborhoods (considered areas of greater poverty). The initial cohort consisted of 38 ON educators (77%).
We also plan to evaluate the number of educators within the cohort that ultimately achieve their CDA credential. This will take some time and will be re-evaluated in 2022.
Similarly, we plan to conduct cohort surveys in 2022 to get a better sense of educator satisfaction with the program and to determine how the educators feel the program is benefiting their teaching ability and future growth potential.
As of July 2021, the program spent $11,000 of the total annual budget of $70,000.

Beginning in 2022, with a year of experience working with this new program, we plan to develop several quality-based outcome/impact measures of performance and will then publish that data once collected.