YMCA Early Learning Readiness Program Summary
Establishing a multi-lateral partnership to help the YMCA of the Chesapeake bring in the Early Learning Readiness Program to Dorchester County, MD
Providing multi-year pilot grant to fund the cost of (and bring to Dorchester County) the evidence-based YMCA ELRP program
Working with New Beginnings residential complex to secure a suitable community center location to run the program
Assisting with the development and measurement of performance indicators to ensure positive outcomes
Will transition program funding to the YMCA in Year 4 to ensure sustainability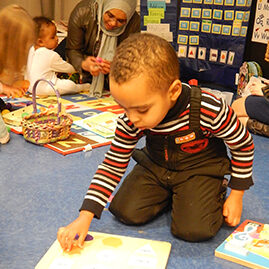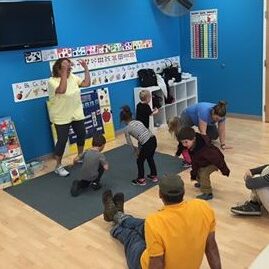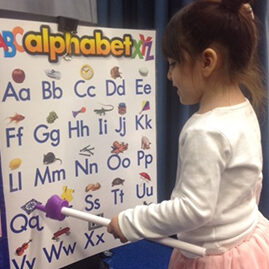 Data Analysis
Goal: To pilot the YMCA's Early Learning Readiness Program (ELRP) within an economically disadvantaged housing community.
The ELRP program is designed to bring families/caregivers and their children, birth to 5, into a community-based facility in partnership with the YMCA. The YMCA then offers these families parent/caregiver training and developmental work with their children to help prepare for school and improve social emotional learning.
The program is offered half-days, twice per week during the school year.
The program seeks to bring in a total of 12 families/children, with most or all of them economically disadvantaged.
At the close of its first year, the program is currently measuring several output measures:

Our goal is 12 families. As of our first quarterly measurement, we have 7. This is a positive step as the program began with 2 families, and we have seen steady growth in numbers of the past few months.
To ensure these families attend regularly, we are working to ensure each student attends approximately 2/3 of the time. As of our first quarter, we have a 42% attendance rate.
We are seeking to have at least 50% of our students reaching the benchmark cutoff scores for 3 out of 5 measures of the Ages and Stages Questionnaire (ASQ-3). As of March 2022, 80% of our children are at or above the benchmark.
We are also seeking to have 100% of families identified with a developmental challenge to receive a referral for 3rd party support. As of March 2022, we have only 20% receiving the referral. We will be working to improve those numbers, in partnership with our community facility, to get that to 100% of all children.
We are working to construct a qualitative satisfaction survey for our families that will help inform us of ways to improve the program to get even better results. We hope to complete the survey and distribute later in 2022.

Beginning in 2023, we will look to measure improved kindergarten readiness for children that have been in the ELR program for a full year to test whether or not children attending the ELRP regularly are more kindergarten-ready than children from the same facility that did not participate in the program.